Completed meetings and events 2019-2020
Thu 12th December 2019 Business Meeting & seasonal activities

A meeting designed to escape from the traumas of the General Election :)
Thu 21st November 2019 Speaker - Wing Commander Christopher Chacksfield MBE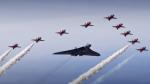 The Vulcan in the Cold War
read more...
Thu 14th November 2019 Business Meeting & Special General Meeting

Appointment of Club Officers for 2020-21 and 2021-22 and approval of accounts for 2019-20
Thu 7th November 2019 Speaker - Ruth Dunkin Thames Valley Air Ambulance
Thames Valley Air Ambulance provides a life-saving emergency medical service to Berkshire, Oxfordshire and Buckinghamshire.
Sat 2nd November 2019 Burnham Beeches Charity Run 5K & 10K
The 12th annual Beeches Run - raising funds for Thames Valley Air Ambulance, British Heart Foundation and other Rotary charities.
read more...
Thu 31st October 2019 No Club Meeting - Partner Evening

Partner Event at Huntswood GC with Rtn Richard Selby on 'Women I have married'
read more...
Thu 24th October 2019 Beeches Run briefing

Rtn Keith Greenough briefs Club members on the forthcoming Beeches Run
Thu 17th October 2019 Speaker - Rtn Louise Dance

Rtn Louise gives a talk - 'This is me'
Thu 10th October 2019 Business Meeting

Update from Council members
Thu 3rd October 2019 Speaker- Sam Wilkins British Heart Foundation

Sam is Fund Raising Manager for Buckinghamshire for BHF and will give us an insight into their work.
read more...
Thu 26th September 2019 Speaker - Tina Houlihan - CEO Retina UK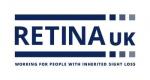 read more...
Thu 19th September 2019 Speaker - RYLA candidate Ollie Newton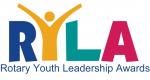 Ollie attended the District 1090 Rotary Youth Leadership Camp in Wales this summer as our sponsored candidate. He gives a brief summary of his experiences.
Thu 12th September 2019 Business Meeting

Thu 5th September 2019 Club Meeting
TBA
Thu 29th August 2019 Partner Event - no club Meeting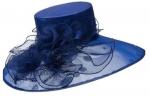 To be held at Huntswood Golf Club. Natalie Lambert presents 'If you want to get ahead get a hat'
Thu 22nd August 2019 Speaker - Rtn Keith Greenough

Photo project - Charles Booth's East London
read more...
Thu 15th August 2019 Speaker - Beryl Senior

Beryl Senior, on the Sri Lanka Orphanage & Blind School Project previously supported by Burnham Inner Wheel.
Thu 8th August 2019 Business Meeting
Thu 1st August 2019 Club Meeting -District Governor

Rotary 1090 District Governor Frank Quinn visit
Thu 25th July 2019 Speaker - Mike Swift

Mike Swift a photographer with Slough Observer talks on 'Photography with smartphones'.
Thu 18th July 2019 Speaker - Jon Bowerman - Grundon Waste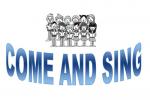 Jon gives some background into the business of Grundon Waste now a third generation family business.
read more...
Thu 11th July 2019 Business Meeting
Club business meeting
Thu 4th July 2019 Speaker - Rtn Nick Teale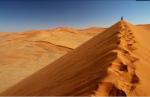 Rtn Nick gives a presentation 'By rail to Namibia' featuring photos from his visit earlier this year
future
calendar
district events
local events