Completed meetings and events 2019-2020
Sat 14th September 2019 Grand Charity Car Boot Sale at Adur Recreation Ground
Grand Car Boot Sale
read more...
Mon 9th September 2019 Club Meeting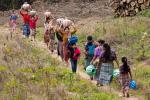 Committees meet - no speaker
read more...
Sun 25th August 2019 - Worthing Rotary Seaside Carnival
Fun in Steyne Gardens on Sunday and Monday and in watching the procession on Bank Holiday Monday
read more...
Mon 19th August 2019 Club Evening Meeting
Speakers: Before the meal Hazel Lodge, Manager of Food Bank with Roy Woods, Trustee of Food Bank, After dinner Mr Steve Grant, husband of Juliet, youngest member of our club.
read more...
Sun 18th August 2019 Worthing Promenade Walk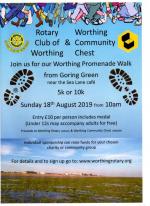 Worthing Rotary Club and Worthing Community Chest joint sponsored 5K and 10k Walk
Will Rotary volunteers please ensure that they attend as per the rota
read more...
Mon 12th August 2019 Club Meeting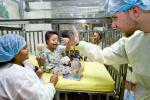 COMMITTEES WILL MEET TODAY. There will be no speaker
read more...
Mon 29th July 2019 Lunch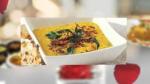 Fifth Monday in the month - lunch in a different venue!
PLEASE NOTE THAT AS THE 5 AUGUST IS THE FIRST MONDAY IN THE MONTH, THERE WILL BE NO ROTARY MEETING NEXT WEEK
read more...
Mon 22nd July 2019 Weekly Meeting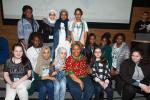 Council meet at 12 noon and after lunch Derek Gardiner will give a talk entitled ''Waiting at the threshold'.
Sat 20th July 2019 Broadwater Carnival & Worthing Fire Station Open Day
Annual event held on Broadwater Green
read more...
Mon 15th July 2019 Club meeting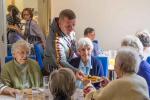 'Working with the community' - Asda
read more...
Fri 12th July 2019 - NEW PRESIDENT FOR WORTHING ROTARY CLUB

Myth busting about the function and purpose of the Rotary movement is top of the agenda for the incoming President of Worthing Rotary Club.
read more...
Mon 8th July 2019 Club meeting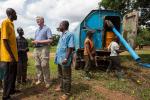 Visit by the Governor of Rotary District 1145 Alan Moss who will talk to us about his office and taking Rotary forward
read more...
Mon 1st July 2019 No Meeting
From today, the first day in Rotary's new year, we are never meeting on the first Monday in the month and therefore there is no meeting today. This change is one of a number of moves to streamline and modernise our procedures.
read more...
future
calendar
district events
local events