Completed meetings and events 2019-2020
Tue 22nd October 2019 Fellowship meeting

No speaker so time for fellowship
Tue 15th October 2019 Liz White
Colchester archivist
Tue 8th October 2019 President John Powell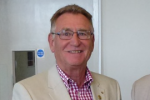 John will report on the District Conference
read more...
Tue 1st October 2019 Anthony Roberts - Colchester Arts Centre

An update on the Arts Centre
Tue 24th September 2019 Scatter Week

An opportunity to visit another club
Tue 17th September 2019 Ian MacNaughton - The Sixth Form College

Information on our local Sixth Form College
Sat 14th September 2019 Garden Party/BBQ - 14th September 2019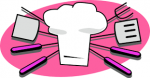 Support Post Polio Syndrome and have fun
read more...
Tue 10th September 2019 Steve Mannix - Mercury Theatre

Latest news from the Mercury.
This meeting is at the Officer's Club
Tue 3rd September 2019 Amanda Armstrong - About me

We hear from Amanda about herself.
This meeting is at the Officer's Club
Tue 27th August 2019 Ann Holmes - About me

Ann tells us about herself
Tue 20th August 2019 Business Meeting

Time for club business
Thu 15th August 2019 New Colchester Satellite Club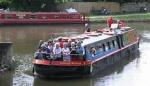 The first meeting of a new Rotary satellite club
read more...
Tue 13th August 2019 Ray Dias - About Me

Ray tells us something about himself
Tue 6th August 2019 Foodbank- Anne Barney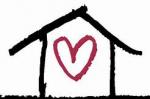 We hear from Anne Barney about the Foodbank.
Note: Venue is the Rugby Club
Tue 30th July 2019 The Science of Successful Ageing - Dr Vanessa Loaiza

More from Vanessa about the ageing process
Tue 23rd July 2019 Fellowship Meeting

No speaker so time for fellowship
Tue 16th July 2019 No Meeting

No meeting this week
Tue 9th July 2019 Polio Endgame - Robert Macaulay

Update on End Polio from Robert
Tue 2nd July 2019 Presidential Handover

President Colin hands over to John Powell.
Note earlier start time
future
calendar
district events
local events