Completed meetings and events 2019-2020
Sun 15th September 2019 Brightlingsea Jog Walk Run
Everyone is invited to take part in our annual Brightlingsea Jog Walk Run event. Full details of the event can be found at www.brightlingseajogwalkrun.com
read more...
Sun 15th September 2019 Brightlingsea Jog Walk Run in aid of Essex Air Ambulance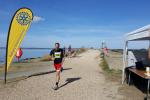 Join us on our fun family Jog Walk Run on Sunday 15 September 2019. Walk, jog or run our scenic and easy 4 mile course to help us raise funds for Essex Air Ambulance. Full details at www.brightlingseajogwalkrun.com
read more...
Mon 2nd September 2019 Jog Walk Run & Sleigh Planning Meeting
Jog Walk Run & Sleigh Planning Meeting, venue to be confirmed
read more...
Mon 26th August 2019 Rotary Club Welly Wanging Competition At Brightlingsea Town Show
Join us for our annual Welly Wanging Competition which takes place during Brightlingsea Town Show at the Community Centre.
read more...
Mon 19th August 2019 Jog Walk Run Planning Meeting
Jog Walk Run Planning meeting - venue to be confirmed.
read more...
Mon 5th August 2019 Fellowship/Outside Visit - Archery Evening
An early evening archery session followed by supper at The Black Boy, Weeley. For more information please email secretarybrightlingsearotary@gmail.com
read more...
Mon 22nd July 2019 Jog Walk Run Meeting
Jog Walk Run planning meeting to be hosted by club Secretary Fiona Brown at her home (email secretarybrightlingsearotary@gmail.com for details)
read more...
Sat 20th July 2019 - Sun 21st July 2019 Rotary Stand at Brightlingsea Regatta Weekend
We will have a club stand located near Brightlingsea Sailing Club for both days of Brightlingsea Regatta Weekend. Do pop by and bring the children to enjoy our Crabbing competition at 2pm on Saturday and our Sandcastle Competition at Noon on Sunday,
read more...
Mon 8th July 2019 Induction of New President - Brightlingsea Sailing Club
Induction of new President Alice Davies in the first floor Estuary Lounge at Brightlingsea Sailing Club
Fri 5th July 2019 Outgoing President's Drinks Party
Barbara Grimwood invites all members, their partners and guests to join her at her home for drinks to celebrate the end of her Presidency.
read more...
future
calendar
district events
local events