Completed meetings and events 2015-2016
Tue 28th June 2016 Presidential Handover Evening

Former President Bruce Tulloch hands over the presidential chain of office to Christine Niven
read more...
Tue 28th June 2016 Presidential Handover Evening with Dinner
Introducing new club President Christine Niven
Fri 3rd June 2016 ROTARY ON THE CATWALK

Charity Summer Fashion Show at M&Co Paisley
read more...
Tue 31st May 2016 Members Only
Club AGM
Tue 24th May 2016 Dinner
Community and Vocational Committee lead by Christine Niven
Tue 17th May 2016 Dinner
Council Meeting
Tue 10th May 2016 Dinner
Club Council
Tue 3rd May 2016 Dinner
Club Social and Membership Committee ~ Speaker Drew Hughes
Fri 6th November 2015 20th Annual Sporting Dinner

In support of Accord Hospice and other local charities within the community
read more...
Tue 29th September 2015 Dinner
Guest Speaker Alan Clark 'Create'. Also Rotary Youth Leadership Awards Presentation
Tue 22nd September 2015 Dinner ~ Club council meeting , Members Only
Tue 15th September 2015 No Meeting
No Meeting
Sun 13th September 2015 Annual Charity Lunch - Sun 13th Sept - Glynhill Hotel, Renfrew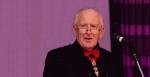 Our ever popular Annual Charity Lunch in aid of ACCORD Hospice
read more...
Tue 25th August 2015 Dinner
Gryffe Camera Club Mini-Exhibition with Ian Macpherson - All Welcome!
Tue 11th August 2015 Dinner
Speaker Drew Hughes - All welcome!
Tue 4th August 2015 Dinner
All Welcome!
Tue 28th July 2015 Quiz Night
Quiz Master Gordon Oliver. All Welcome!
Tue 14th July 2015 Dinner
" Message in a Bottle " Guest Speaker John Ewing
future
calendar
district events
local events