Completed meetings and events 2016-2017
Thu 2nd March 2017 No Meeting - See Details of Musical evening on 4 March
No meeting in lieu of "Best of Bath Music" an EVENING at St SWITHIN"™S CHURCH, THE PARAGON 6.45 for 7.30 pm. Do come along tickets £10.00, available at door
Fri 27th January 2017 Collection at the Rec during Bath v Gloucester rugby match
Collectors still wanted, please contact Thomas
Thu 29th December 2016 No meeting - next meeting will be on 5 Jan at the Hilton
Enjoy the break between Christmas and the New Year!
Thu 22nd December 2016 No meeting this Christmas week
Seasons Greetings!
Thu 22nd December 2016 Bag Packing - Waitrose
Packing Bags to raise funds for the Bath Rugby Foundation
Volunteers welcome
Thu 3rd November 2016 TBA
TBA
Thu 6th October 2016 ASHLEA HOLMES "" Wessex Water
An interesting insight into the work of Wessex Water supplying water to Bath and its environment.
Thu 8th September 2016 No meeting
As we are visiting the Houses of Parliament on the 5 Sept no meeting is scheduled for the 8 Sept.
Sun 3rd July 2016 Bathavon at Bike Bath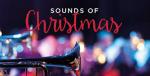 Bike Bath is an annual cycling event in which supporters of Bathavon participate to raise funds for charity. The nominated charirty for this year is Bath Rugby Foundation.
read more...