Completed meetings and events 2017-2018
Tue 23rd January 2018 ANNUAL PHOTOGRAPHIC COMPETITION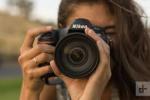 Bring your photos to win a prize. There are two categories: Digital camera photos on any subject and phone photos of any subject
Tue 16th January 2018 WEEKLY MEETING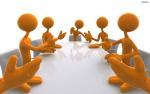 Tonight is our weekly meeting with Host Patrick McGinley
Tue 9th January 2018 WEEKLY MEETING

Tonight is our first meeting of 2018
Tue 5th December 2017 OUR ANNUAL CHRISTMAS PARTY

Tonight is our Christmas Party where we invite other Rotary clubs and go crazy!!.............................. Within reason!!
Sat 2nd December 2017 2017 Rotary Christmas Collection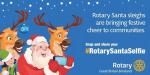 Today we start our annual Christmas Collections in Great Harwood and Rishton.
PLEASE VIEW THE HOME PAGE TO FIND DATES,TIMES AND PLACES WHERE SANTA IS VISITING THIS YEAR
Wed 29th November 2017 International Aid Trust

Today some members will be going to the International Aid Trust Warehouse in Preston to help pack clothes for delivery to people around the world in desperate need of help.
Tue 28th November 2017 Club Meeting night

Our own member, BOB FLOOD is to continue his journey around the British Isles and tonight we will learn about the varied towns he has visited
Tue 21st November 2017 CLUB COUNCIL MEETS TONIGHT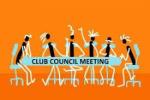 We are having our monthly Council meeting tonight when all things that matter to us in our club will be discussed
Tue 14th November 2017 IT'S COMMITTEES TONIGHT

We discuss the projects and events our club is doing and we will also look at MEMBERSHIP
Sun 12th November 2017 REMEMBRANCE DAY PARADE

The annual Remembrance Parades take place today in Great Harwood and Rishton. The times are: Gt. Harwood. Assemble Towngate at 10:30 for a Parade the to War Memorial at 10:55 Rishton.Service at St Charles at 9:45 then parade to the War Memorial at 10:30
Tue 7th November 2017 SPECIAL GENERAL MEETING
Tonight is our annual SGM when we decide on next years President elect and elect club officers too.
Tue 31st October 2017 THE FOUNDATION DINNER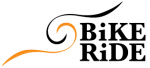 Rotary International have their own charity - THE ROTARY FOUNDATION - and 2017 sees the 100 year anniversary of the charity. So in celebration we are hosting a joint Hyndburn Club's Dinner at the Foxfields. Partners and Guests welcome
Tue 24th October 2017 WORK NIGHT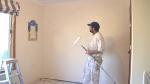 Tonight we don our work clothes to do a spot of painting at the Rishton People's Centre.
This a a community project where we are painting the rooms above the centre so that they can be used by the residents of Rishton
Tue 17th October 2017 DG LARRY BRANAGAN

Tonight we welcome The District Governor to our club
Tue 10th October 2017 THE WATSON MEMORIAL AWARD

The Son and Daughter-in-law of a former member and past president Gordon Watson, have created a bursary in his honour and tonight the first recipient of the award will be presented with it.
Tue 3rd October 2017 HEART START

Our guest speaker tonight is Hazel Dalton who is discussing the work of the British Heart Foundation's Heart Start programme. This ties in with our work of installing Defibrillators
Mon 2nd October 2017 - Sun 8th October 2017 CHRISTMAS FOR FREE - SHOPPING SPREE

Our Annual Morrison's collection when we ask the public to buy a £1 raffle ticket, using the money to create Christmas hampers to give to those in need in our two towns.
Tue 26th September 2017 'REVERSE' SCATTER MEETING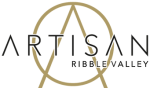 Tonight we are hosting Clitheroe and Church and Oswaldtwistle Rotary Club's. We are having a tour of the new ARTISAN dining rooms at Foxfields followed by a wine tasting. GUESTS and PARTNERS are welcome
Tue 19th September 2017 BRAINSTORMING MEETING

Tonight we are going to discuss various topics which will help to develop our club
Tue 12th September 2017 MEETING CANCELLED TONIGHT

Sadly, due to members having other commitments, tonight's scheduled meeting will
not take place.
It's back to normal next week though.
Tue 5th September 2017 The Local Herald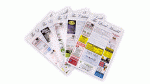 Tonight our guest speaker is LES PETTY from The Herald
Tue 29th August 2017 - HOLIDAY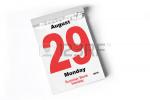 Tonight we are having our Bank Holiday break. Back next week
Tue 22nd August 2017 A Club Council meeting at 6:45 pm is followed by a talk from the DOGS FOR GOOD
Kate and Richard together with assistance dog Hal are here tonight to tell is about the work of the charity
Tue 15th August 2017 THE NORTHERN CLEFT FOUNDATION

Shelia Bailey and Ann Geldard will explain the role of the charity
Tue 8th August 2017 Rishton Peoples Centre refurbishment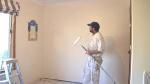 Tonight we carry on the work started on 25 July
Tue 1st August 2017 A visit to Bowland Brewery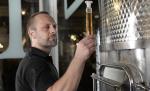 Our local Micro Brewery in Clitheroe is hosting us this evening
read more...
Tue 25th July 2017 Helping at at Rishton Peoples Centre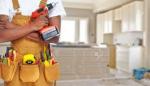 We started a project some time ago to refurbish a Senior Citizen's Centre and tonight the first of two visits to continue the work will take place.
Tue 18th July 2017 Crown Green Bowling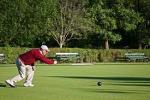 Our friends at the Rotary Club of CHURCH and OSWALDTWISTLE have invited us to an evening of Bowling at the Cricket Ground in Great Harwood
Tue 18th July 2017 - Tue 8th August 2017 Holidays
We have decided to take a break from having regular weekly meetings and instead we have planned some visits. Please see next boxes
Tue 11th July 2017 CLUB COUNCIL MEETING AT 18:45 Followed by Bernard and Cambodia Host Herbie

We get together to discuss all things Rotary followed by a talk by our own Bernard on his visit to Cambodia.
Tue 4th July 2017 Business Meeting

Tonight we meet in COMMITTEES to discuss our plans for the next 12 months. The committee structure is shown below
read more...
future
calendar
district events
local events