Completed meetings and events 2017-2018
Thu 17th August 2017 Bwani Junction - and David Luhanga with Tilitose!

Bwani Junction return with their joyful rendition of Paul Simon's Graceland album. Featuring a full 12-piece band. Support comes from Davie Luhanga and Tilitose, playing Afro-rhythmic soul from Malawi.
read more...
Wed 16th August 2017 City Area Meeting

Portobello Rotary is pleased to host a meeting for all the clubs in the Edinburgh area to meet to discuss current status and projects.
read more...
Sun 13th August 2017 Fundraising jog/visit to Edinburgh's Dog and Cat Home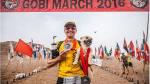 You are invited for a 2.5km jog with Gobi! Who's Gobi? Well, read on for more details ...
read more...
Sun 6th August 2017 Clean up at Figgate Park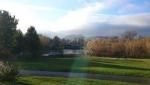 Friends of Figgate Park will be running a clean up and working on the Fruity Corner. They will provide litter pickers and tools. Join us for as long as you can, or just pop by to say hello.
read more...
Wed 2nd August 2017 Active root - a new sports drink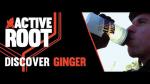 Active Root is a new, refreshing sports drink. George Ashley comes to tell the story of its development, use and future.
read more...
Sun 30th July 2017 Monthly Charity Car Boot Sale

Want to find a new treasure - or declutter? You can aim for both at the monthly car boot sale, held in the forecourt of Newcraighall Station.
read more...
Wed 26th July 2017 Vegan food: delicious and healthy

Julia Leyden, the CEO of Organically Yours, the Portobello based vegan food company will talk a bit about why it's a good idea to eat vegan food and how to make the best of it.
read more...
Thu 20th July 2017 Daniel Defoe's Railway Journey

Fancy something competely different?
Blackwell's Bookshop and Sandstone Press are delighted to invite you to the launch of Daniel Defoe's Railway Journey: A Surreal Odyssey Through Modern Britain.
read more...
Wed 19th July 2017 Challenge Enterprise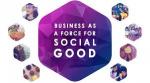 James Bruce from the Rotary club of Tranent will come to explain Challenge Enterprise, the Rotary organised weekend programme for 16-18 year olds in S5 and S6 of secondary education who have the ability and desire to become future business leaders.
Wed 12th July 2017 Polio immunisation on the front line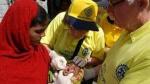 Bob McKinnon from the Rotary club of Dunbar was in India last year, immunising children against polio. So now he will talk about the experience, the heat, the food, what it was really like.
Wed 5th July 2017 Monthly Project Planning Meeting

Every month, club members meet to discuss the status of ongoing projects and to consider how they can do their bit to help the local community.
future
calendar
district events
local events