Future meetings and events around the district
Thu 25th April 2019 at 19.00 - 21.00 Georgia Rotary Student Programme Information Evening
The District is holding its annual GRSP Information Evening at the Chaplaincy Centre, Heriot Watt University, Riccarton Campus on Thursday, 25th April 2019 at 7.00-9.00 p.m.
Sat 4th May 2019 at 11.30 - 16.00 District Training Assembly

District Training Assembly, Deans Community High School, Livingston
Mon 3rd June 2019 at 09.30 - 17.00 2019 Rotary Harry Rankin Fishing Competition.

Calling all Scottish Rotarians interested in Fly Fishing on The Lake of Menteith.
Thu 6th June 2019 at 19.00 - 21.00 RYLA Trialler - Edinburgh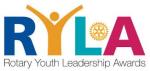 Meeting for RYLA candidates, parents and Rotarians to find out more about RYLA
Wed 12th June 2019 at 07.30 - 08.30 RYLA Trialler - South West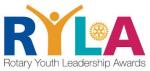 Meeting for RYLA candidates, parents and Rotarians to find out more about RYLA
Fri 28th June 2019 at 07.30 - 22.00 District Handover 2019

The District Handover will be in the Macdonald Marine Hotel, North Berwick
Fri 25th October 2019 at 19.00 - Sun 27th October 2019 - 13.00 District Conference

District Conference 2019, Aviemore