Future meetings and events around the district
Wed 16th August 2017 at 20.00 - 21.00 City Area Meeting

The City Area Meeting will be hosted by The Rotary Club of Portobello on Wednesday 16 August 2017 at 8:00pm
The venue is Kings Manor Hotel 100 Milton Road East Portobello Edinburgh EH15 2NP.
Wed 16th August 2017 at 20.00 - 21.00 Central Area Meeting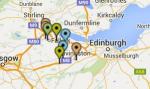 This will be held on Wednesday 16th August, hosted by the Rotary Club of Polmont. The venue is the Inchyra Grange Hotel. The time is 8pm
Tue 22nd August 2017 at 19.45 - 21.00 West Area Meeting

The West area Meeting will be held on 22 August 2017 at 7:45pm (for coffee) at Carluke Lifestyles, Carnwath Rd, Carluke ML8 4DF
Thu 24th August 2017 at 19.00 - 20.00 South West Area Meeting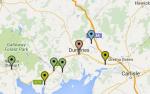 The South West Area Meeting will be held at 19.00 hours at the Cairndale Hotel, Dumfries on 24th August
Sun 3rd September 2017 at 14.00 - 16.00 District Council Meeting 3rd September 2017

District Council Meeting, Peebles Hydro
Tue 12th September 2017 at 10.00 - 12.00 District Golf Competition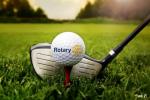 The popular District Golf Championship will be held on 12th September 2017 at the prestigious Bruntsfield Links Golfing Society, Edinburgh. Details in "What we do", Sports"
Fri 27th October 2017 at 17.00 - Sun 29th October 2017 - 13.30 District Conference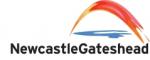 District 1020 Conference, Newcastle
Sat 9th December 2017 at 14.00 - 16.00 District AGM

District AGM, Carluke Lifestyle Centre
Sat 10th February 2018 at 09.30 - 15.00 PEPS2, DOTS
Training & preparation day for incoming Club Presidents and District Officers
Sun 15th April 2018 at 14.00 - 16.00 District Council Meeting 15th April 2018

District Council Meeting, Queen's Hotel, Lockerbie
Sun 20th May 2018 at 11.00 - 16.00 District Training Assembly
District Training Assembly, Inveralmond High School