Future events in this area
Please note, clicking the 'read more' button will take you to that club's site. Press the 'back' button in your browser to return here
Colchester Forum - Sat 6th May 2017 at 20.00 - Sun 7th May 2017 - 08.00 The Great Sleep Out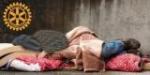 The Rotary Club of Colchester Forum Great Sleep Out, Castle Park, Colchester. Both Mayor Julie Young (2016/17) and MP Will Quince will be join many local professionals and others in the Big Sleep Out that Forum is organising on Saturday 6 May.
read more...
Colchester Forum - Fri 19th May 2017 at 19.30 - 23.55 President's Night

Black Tie event. 7pm for 7.30pm at the Wivenhoe House Hotel, Wivenhoe Park, Park Rd, Colchester CO4 3SQ
Brightlingsea & District - Sat 20th May 2017 at 19.00 - 22.00 Brightlingsea & District Rotary Club Quiz Night
Join us for an evening of great food, convivial company and fiendish quizzing and help us raise funds for local charities and Rotary projects and causes.
read more...
Colchester Forum - Mon 22nd May 2017 at 13.00 - 15.30 Junior Youth Speaks, 1.30pm, Council Chamber, Colchester Town Hall

Public speaking competition between teams from Colchester Junior Schools
Colchester Forum - Sun 4th June 2017 at 09.30 - 12.30 Forum Cycle Ride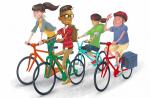 Meet at "the three horseshoes" in Fordham for a 9.30am start. The ride will be circular around the local lanes, stopping half-way at a cafe for tea/coffee. Return to "The Three Horseshoes" about noon followed by an optional lunch. (Non cyclists welcome)
Colchester Forum - Sun 4th June 2017 at 14.00 - 15.00 THE DAY THE TEDDY BEARS HAVE THEIR PICNIC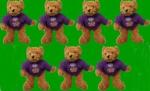 2.00pm. Holly Trees Lawn, Colchester Castle Park. Free admission – but Teddies must bring their picnic and of course their minders . Please let Ian McMeekan know how many of you are going. ian.t.mcmeekan@btinternet.com; 01206 575490
Colchester Forum - Sun 11th June 2017 at 14.00 - 17.00 Country Drive

Club members and friends are invited to bring their cars for a Country Drive. Starts at 2pm from Hatfield's car park. (Changed from Sunday 28th May)
Colchester Forum - Fri 29th September 2017 at 16.00 - Mon 2nd October 2017 - 10.00 Forum at Arundel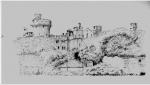 Vice-President Peter Powell invites you to join him and Francoise at the Hilton Avisford Park Hotel, Arundel for "Forum at Arundel" a social weekend with Members, partners and friends.
read more...