Future events in this area
Please note, clicking the 'read more' button will take you to that club's site. Press the 'back' button in your browser to return here
Brampton & Longtown - Sat 13th May 2017 at 10.00 - 16.00 Carlisle Heath Mela
Return event in Carlisle City Centre following last years successful day.
read more...
Keswick - Wed 17th May 2017 at 18.00 - 22.00 Car Treasure Hunt
Follow cryptic clues to find your way around the local lanes to a meal, drink and prizes at a local hostelry. Fund raising for International Committee.
Keswick - Fri 23rd June 2017 at 08.00 - 20.00 Keswick Rotary Golf Day and Evening Meeting with Guests and Partners
Rotary Club of Keswick welcomes all comers to its highly successful and enjoyable Open Charity Golf Competition at Keswick Golf Club.
Bassenthwaite - Sun 27th August 2017 at 19.00 - 22.30 The Take That Experience

Bassenthwaite Rotary is delighted to be able to present the superb group " Take That Experience " at Keswick's Theatre by the Lake.
Tickets £18 - available via the Keswick Theatre by the Lake Booking office
Bassenthwaite - Sat 16th September 2017 at 09.00 - 17.00 The 2017 Tigerboat Challenge - Derwentwater Marina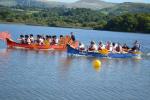 See who can be the Tigerboat team champions for 2017 Opportunity for Fun, Exercise and Raising money for your favourite charity, enter your team now !
read more...
Workington - Fri 13th October 2017 at 14.00 - Sat 14th October 2017 - 23.45 Oktoberfest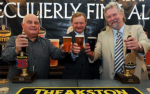 2 days of Beer, Bands, Cider and Hot Food