Future meetings and events around the district
Bodmin - Wed 12th December 2018 - Thu 30th January 1919 BODMIN FIRE APPLIANCE to ALBANIA

BONUS DAY - GLOBAL GIVING - This project is to assist the local Albanian community to have their own functioning fire appliance. This will give them fire cover to preserve their buildings and save lives.
Wadebridge - Wed 12th December 2018 at 19.00 - 21.30 MINCE PIE CONCERT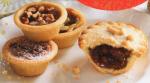 The annual concert with the Triggshire Youth Orchestras at Wadebridge School at 7-00pm. Entry free but there will be a bucket collection for the orchestras.
Bodmin - Wed 19th December 2018 - TURKEY SUPPER

Venue: Westberry Hotel Bodmin
Bodmin - Sat 23rd March 2019 - SUPPER SHOW
Being arranged by P Old & CS Committee - Callywith College - Details to follow....
Bodmin - Sat 25th May 2019 - BOXING Evening (Provisional Date)
Walker Lines Gym - Similar to last year...Details to follow....
Wadebridge - Sun 14th July 2019 at 10.00 - 16.30 WHEELS 2019 - ADVANCE NOTICE