Future meetings and events around the district
Bodmin - Sun 7th April 2019 - BODMIN FIRE APPLIANCE to ALBANIA May 2019

GLOBAL GIVING - March 11th to April 7th - . This project is to assist the local Albanian community to have their own functioning fire appliance and training. This will give them better fire cover to preserve their buildings and save lives.
Bodmin - Fri 3rd May 2019 - ANNUAL CHARITY GOLF DAY - 3rd May 2019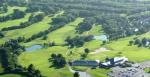 At Lanhydrock Hotel and Golf Club. Supporting MNDA Cornwall.
See details....
Tavistock - Wed 15th May 2019 at 09.30 - 13.30 Tavistock Golf Day
Tavistock Annual Golf Day supporting local charities. This year we are supporting The Triangle Centre
Bodmin - Sat 25th May 2019 - BOXING Evening (Provisional Date)
Walker Lines Gym - Similar to last year...Details to follow....
Bodmin - Sat 26th October 2019 - PRESIDENTS ANNUAL DINNER
Hotel Bristol, Newquay
Bodmin - Wed 18th December 2019 - TURKEY SUPPER

Annual event - Members & Club friends - Invitation Only.